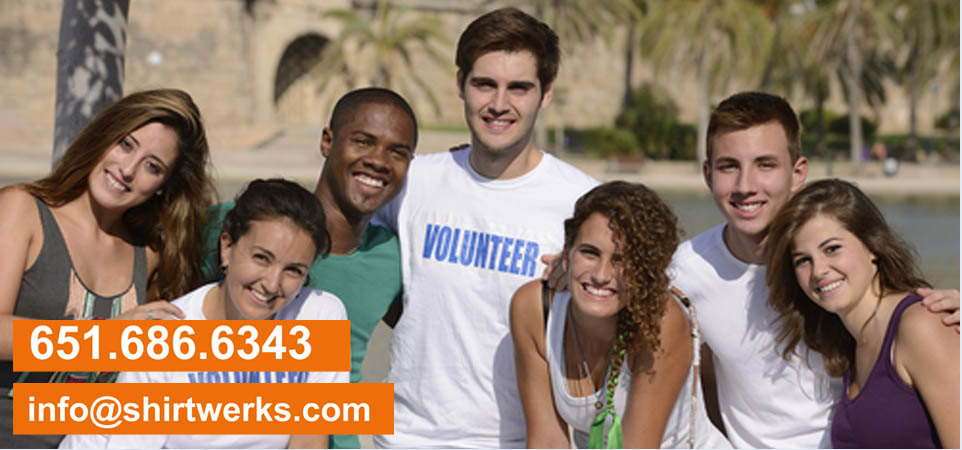 Your fans love to have something to remember you by, whether you're running a summer music festival, hosting a lakeside barbeque, or manning a booth at the state or county fair. Tri-blend T-shirts are a popular choice for merchandise, staff uniforms, and volunteer shirts. They're lightweight, look great, and are incredibly soft against the skin. Discover why tri-blend T-shirts are a smart choice for your summer event.
Tri-blend T-shirts combine the best of three fibers.
Tri-blend T-shirts get their name from the number of fibers in the fabric. Most tri-blend fabrics are a combination of cotton, polyester and rayon. This gives tri-blend T-shirts the feel of cotton, the lightness of rayon, and the durability of polyester.
Tri-blend T-shirts offer an updated fit and look.
Cotton T-shirts are a traditional choice with a traditional, boxy fit. Due to the stretch in the man-made fibers, tri-blend T-shirts tend to drape better than their cotton counterparts, offering a more modern fit. The blend of fibers also gives tri-blend tees a subtle, flecked look. If you're offering T-shirts to a younger (or younger-at-heart) crowd, tri-blend is a great choice.
Choose from dozens of tri-blend design options.
Shirt Werks offers dozens of tri-blend options so you can get the modern, premium look you're after. Browse our catalog for looks for men and women. Choose from crew-neck tees, v-neck tees, ¾-sleeve baseball tees, and tank tops. Want something a little more formal? Choose a polo. Something warmer? We have dozens of hoodie, pullover, and jacket options.
If you're not seeing what you're looking for in our catalog, don't hesitate to reach out and give us a call. The Shirt Werks team has been helping organizations like yours since 1992. We partner with dozens of brands to help you find the perfect T-shirt for your next event.
If you're hosting or participating in an event this summer, tri-blend T-shirts are excellent choices for your merchandise and work shirts. To keep your team and your fans looking great this summer, contact the Shirt Werks team today.